Weddings & Events In Charlottesville – Tourterelle Floral Design
Tourterelle Floral Design is known for our beautiful, romantic floral installations and take great joy in working with brides & grooms and event planners to create unique, memorable floral designs for their celebrations. Our team has years of experience working with the impressive roster of event planners and venues in and around Charlottesville, VA.
We work with you, gaining an understanding of your preferences, creative inspiration and budget considerations, then present a comprehensive proposal that lays out plans and costs for floral elements for each portion of your event. Once the elements of the event are determined, our floral designers will create a floral story board with specific flowers and colors for the wedding party personal florals, ceremony elements and reception décor. We also deliver, install on-site and break down our décor items after your event. All our event florals are designed and priced on a custom basis.
Our minimum engagement for a full service wedding is $8,000, inclusive of florals, décor items, delivery, installation and post-event breakdown. Elopement and micro-wedding packages are available.
Contact us to schedule a consultation for your upcoming wedding or special event!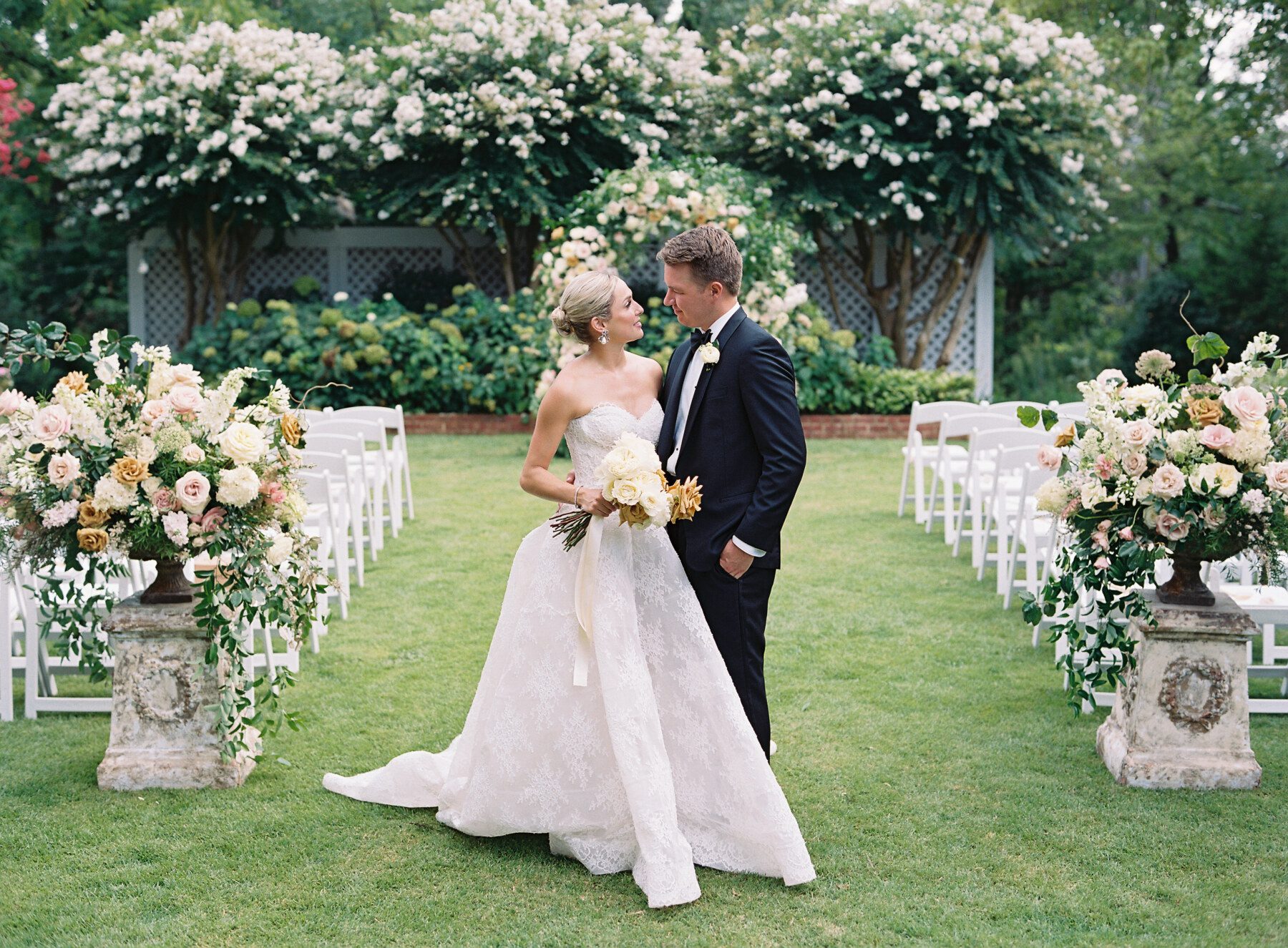 Anna + Cole at The Clifton – photos by Ashley Cox Photography
Tell Us About Your Event!

Share as many details as possible now and we'll contact you to schedule a time to connect in person or by phone or video.
Location
Townside Shopping Center
2216 Ivy Road, Suite 208
Charlottesville, VA 22902
Hours of Operation
Monday – Friday: 10AM – 6PM
Saturday: 10AM – 4PM
Sunday : By Appointment